Wednesdays
Event Information

| | |
| --- | --- |
| Date & Time: | 04 October 2017 12:30 |
| | REGISTER |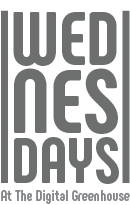 Working Wednesday at the Greenhouse
Whether you are a sole-trader, entrepreneur, home-worker or just simply looking to get out of the office for the morning, come along to the Digital Greenhouse on the 30th August for a chance to work, chat, learn and drink coffee.
At each "Wednesday" we welcome someone new to come and speak about their latest venture or about their business, the floor is then open for tips and ideas from people with different backgrounds and experience. There is also time to network and you are welcome to bring some work along.
At the next upcoming "Wednesday" we will be hearing from Kevin Mahy from House of Sunshine who will be talking about how he has developed his own video production business and the lessons he's learned along the way. Here's one of his latest videos.
The team from the Digital Greenhouse are available to show you around if this is your first visit and if you have any questions about setting up your own business you can speak to Startup Guernsey.
If you would be interested in speaking about your business at an upcoming "Wednesday" and have the opportunity to receive feedback from your peers on how to take your business further, email lara@digitalgreenhouse.gg
Supported by

Join Us
Our Initiatives. Your Innovations.
Join the Digital Greenhouse, together we can help deliver the diversified, innovative and creative culture Guernsey needs to succeed in the future.
More Information